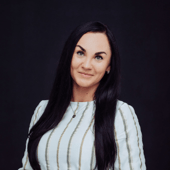 Meeri Savolainen
Co-Founder – Founders
Estonian-born Meeri Rebane is co-founder and CEO of INZMO, a Berlin-based insurtech transforming the laborious insurance process with its full-stack solution where everything from buying a policy to making a claim can be done in an instant. 
INZMO focuses on B2B2C solutions across multiple verticals from consumer electronics and bike insurance and most recently launched Germany's first fully digital rental deposit guarantee service.
At INZMO, Meeri is responsible for administration, legal matters, company culture, marketing, and financial affairs. Meeri has a Law degree from the University of Tartu, one of Estonia's most prestigious universities and previously worked as a tax and corporate lawyer for Ernst and Young. 
To fulfill her passion for breaking new ground to lead social change, she left the corporate world in 2015 and founded INZMO with co-CEO Risto Klausen whom she has been working together on several projects since 2010.