Meet Beatriz: From Lawyer to Sales Leader - Finding Passion and Success in the World of Sales
Beatriz previously worked at INZMO between 2018-2020 as Sales & Key Account Manager. Beatriz started in INZMO again and is now our Head of Broker Sales and International Partnerships! Beatriz is responsible for generating new business and bringing more revenue.
According to Beatriz, the three essential skills to succeed as a sales and partnership professional are proactivity, positivity, and excellent negotiation skills.
We talked with Beatriz about Sales and life before INZMO, but also about what kind of manager she is, her values, and the traits she looks for when hiring.
PS! Beatriz is currently looking for B2B/B2B2C Sales Rep to join her team!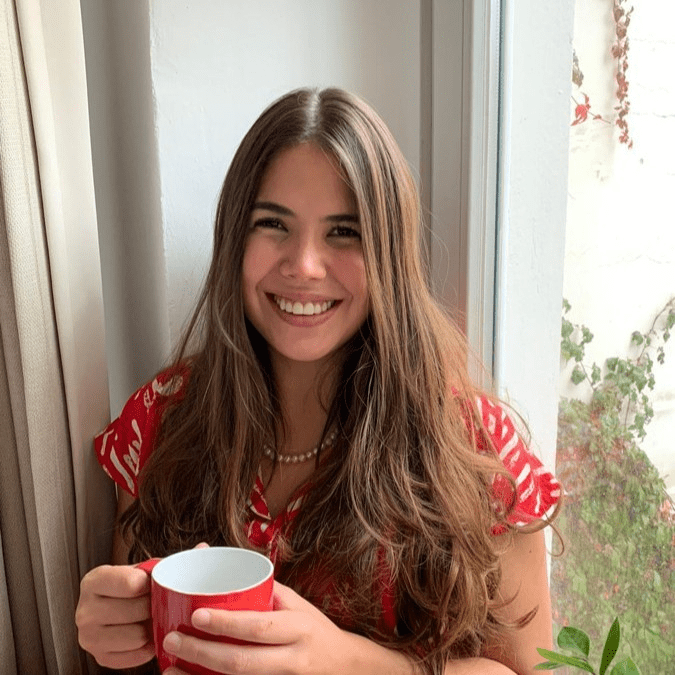 🔥 How did you find your passion for Sales?
I was unhappy as a lawyer. I worked on the legal transaction teams at Uber in Brazil and was responsible for drafting contracts for other teams, such as sales and business development. I noticed that what they do fits my personality more, and I wanted to negotiate deals and not only draft contracts. After this experience, I got my first job at a Colombian unicorn company called Rappi and immediately noticed that this job is for me!
❓ What did you do before joining INZMO?
I was the Chief Sales Officer at Loovara. I built and managed a team of 7 people to sell condoms and lubricants globally. I oversaw the growth of over 200% and onboarded more than 40 customers and distributors. Before Loovara, I worked in an aggregator choosing what companies to buy, a sex toy company doing global business development, and an açaí company as a Country Manager for Germany and Switzerland.
In Brazil, I worked for Rappi, Uber and in New York for the United Nations. My first job in Europe was at INZMO, and I am happy to be back "home" after gathering all this experience.
💼 What type of manager are you?
As a manager, I lead by example to inspire my team and drive them toward achieving goals and personal growth. I am a supportive, empathic leader who strives to empower and motivate my team members. I trust the individuals I work with and avoid micromanaging. Whenever support is needed, I am readily available. Additionally, I believe in fostering a collaborative and inclusive work environment where every team member feels valued and motivated to contribute their best.
🥇 What are your values as a manager and team leader?
As a manager and team leader, my values encompass perseverance, commitment, transparency, flexibility, ownership, and respect. I prioritize open and transparent communication, ensuring everyone is well-informed and has a voice. While I value work ethics, I also embrace flexibility, understanding that as long as the work is getting done, I do not need to control how many breaks team members are taking.
💪 How do you motivate your team members?
I strongly believe in tailoring my approach to each team member, recognizing that motivation can vary from person to person. I take the time to understand their individual strengths, interests, and goals to provide them with the necessary support and resources for their success. I create a sense of purpose and direction by setting clear and challenging goals. Moreover, I foster open dialogue, inviting their ideas and feedback, which empowers them and cultivates a sense of ownership.
🛠️ What traits are you looking for in people when hiring them?
When hiring, I seek individuals with a strong work ethic, dynamism, and a growth mindset. I expect my team members to embrace full ownership from the beginning and enjoy tackling challenges. Adaptability and flexibility in a fast-paced environment are crucial. While I am willing to provide coaching and guidance in other areas, proactivity and a willingness to grow are the most important traits I look for.
Join Beatriz as our next B2B/B2B2C Sales Rep, and let's unlock financial freedom together!